As many of us know the Holidays inspire many lovers to pop the ultimate question "Will you marry me?" It is one of the best moments for a couple, you are now completely committing to each other in the most special way. While you should enjoy that blissful moment to the fullest, you shouldn't wait too long to start planning Your Big Day.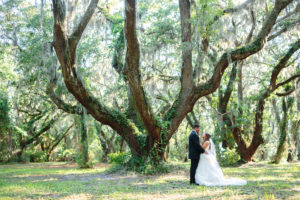 In this blog entry, we will introduce you as well as will outline the details for the upcoming Wedding Expo in February 2018.
Please call us at 904-261-0511 for special rates during the Wedding Expo as well as for group discounts for wedding parties and guests. Our 2 and 3 bedroom units are perfect for groups and families while the 1 bedroom condos will suit couples. Our beach front condos provide a home like experience where your wedding party or friends and family can feel more relaxed than in a hotel setting; your loved ones won't feel like tourists but rather like they are part of an Island community. The Amelia Surf and Racquet Club has been named one of the best accommodations for wedding parties and honeymoons, by the "Amelia Islander Wedding Edition" in 2017.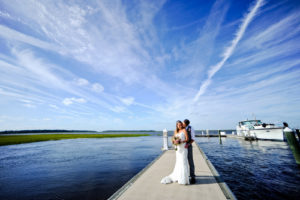 Can you think of anything more romantic than saying I Do to the love of your life on a beautiful beach with the sun encasing everything around you in warm light and the ever blue Atlantic Ocean in front of you?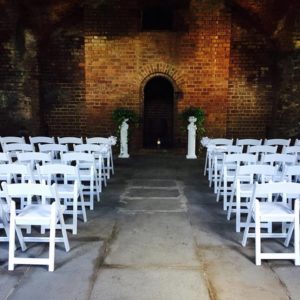 Pictured: Ceremony Setup by Lisa Presnell Productions, Location: Historic Fort Clinch
THE WEDDING EXPO
Date:                                     February 25th 2018
Time:                                     1pm – 4pm
Venue:                                   The Fernandina Beach Gold Club
Address:                                2800 Bill Melton Rd. ( 5 minute drive from the Surf and Racquet Club)
Cost:                                       Free to attend
The wedding expo is sponsored and produced by the renowned and highly recommended Lisa Presnell; she is the founder and owner of Lisa Presnell Productions an Amelia Island based Florida Beach Wedding and Event Planning Company.  The company provides all-inclusive beach wedding, elopement, same sex marriage and vow renewal.  Lisa has 18 years of experience in the event planning industry.
The Expo will be taking place at the Fernandina Beach Golf Club which hosts weddings on a regular basis, it will be a great opportunity to see if that venue is the right fit for your Wedding needs.  The entire golf club has endless photo ops throughout and is surrounded by wind swept live oaks.  You will be introduced to a variety of caterers, florists, pastry chefs, photographers as well as rental companies.
Lisa's Tip for attending is; bring pre-printed address labels, almost every vendor will ask you for your contact information to enter you in to their drawings for special prizes and gifts.  It is also a good idea to bring your date book and your check book or credit card in case you see something you must incorporate in your spacial day and want to make arrangements on the spot.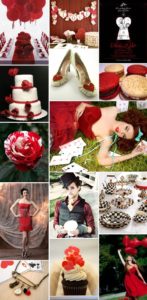 Pictured: Lisa Presnell Productions, Alice in Wonderland themed wedding