Discover the rich history and natural beauty that makes Amelia Island a premiere Florida Vacation destination. Generations of rich history meets a gorgeous location to create the ideal vacation for couples, families, and island lovers alike.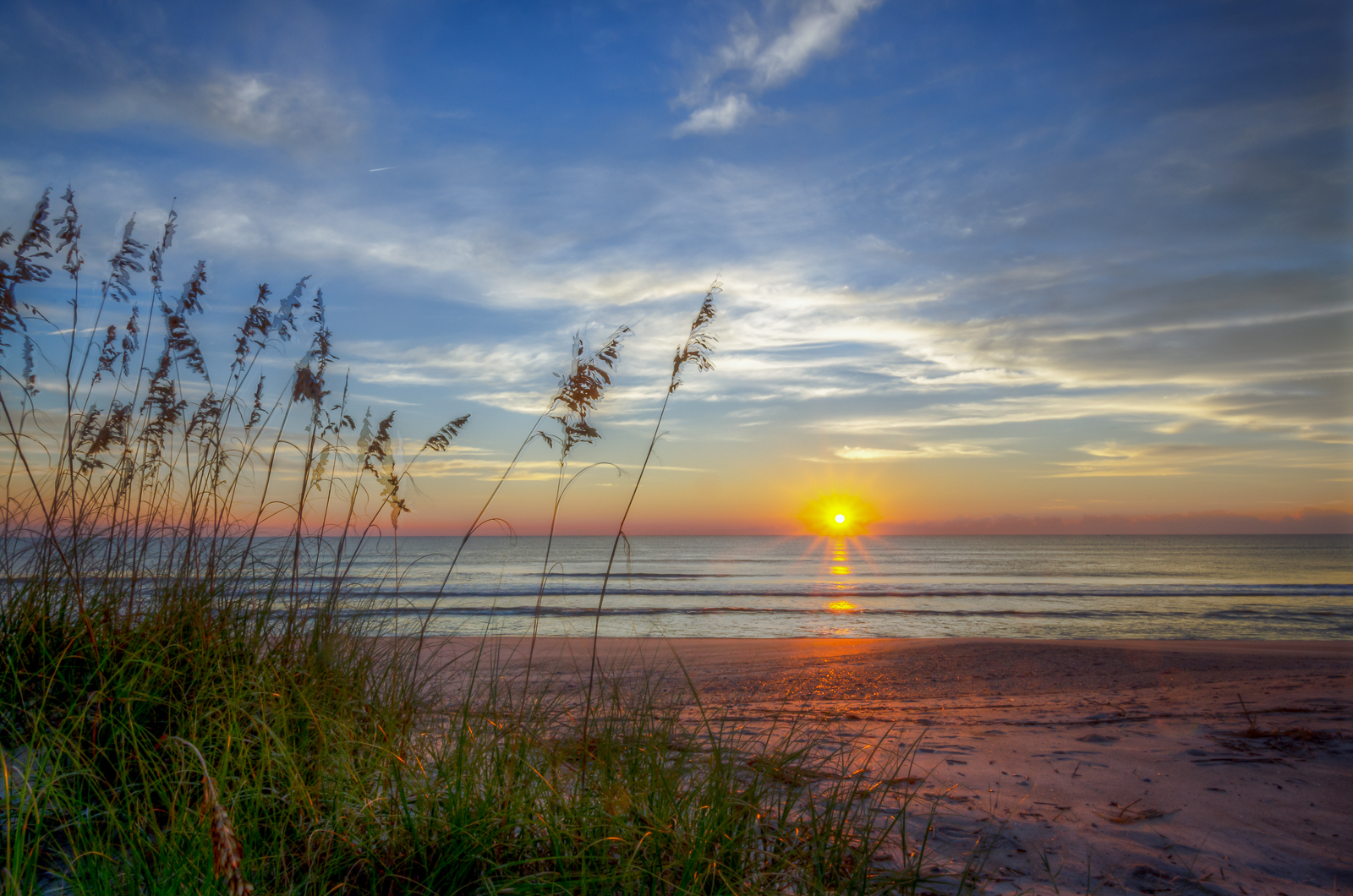 Parks
Fort Clinch State Park – At over 1,400 acres, Fort Clinch State Park is situated on Florida's northernmost barrier island-Amelia Island. Miles of biking and walking trails, water front camping, museum, tours and more!
 Main Beach Park – Main Beach offers volleyball courts, picnic areas, and more.
 Little Talbot Island – With more than five miles of beautiful, white sandy beaches, Little Talbot Island is one of the few remaining undeveloped barrier islands in Northeast Florida
 Tours
Amelia Island Trolley's Tours – Takes you around town to learn about the many places and people that make the history so interesting
Amelia Island Carriages – Beautiful horse drawn carriage rides for any occasion
Old Town Carriage Company – Take a leisurely horse-drawn carriage tour as you learn the history and see the landmarks inAmeliaIsland's Historic District.
Kayak Amelia Segway Tours – Unique segway tours offering stunning scenery and fabulous wildlife opportunities.
Walking Tours of Historic Fernandina Beach – Tours by the Amelia Island Museum of History
Amelia Island Guides Association – Guides offer inshore fishing, offshore fishing, sightseeing tours, kayak and back country adventures.
Amelia Island Tasting Tours – Fun and informative walking tours that showcase the wonderful bars and restaurants of historic downtown – introducing you to the best the chefs and mixologists have to offer.
Rentals
Bike-Scoot-Yak Rentals – bicycles, scooters, kayaks, beach equipment, and beach wheelchairs, they will also deliver them to where you are staying or playing
Beach Rentals and More – Beach chairs, umbrellas, shelters, body boards, kayaks, surf boards, and stand up paddle boards
Amelia Island Adventure Rentals – Enjoy the beauty and serenity of Fernandina Beachand Amelia Island the fun and eco-friendly way – Delivery or Pick up
Rip Tide Beach Services – Riptide Beach Services offers rentals to help make your beach vacation a memorable experience.  – Chairs, umbrellas, kayaks, boards and more!
Kids
Putt Putt fun center – Mini Golf – Oceanfront at Main Beach – 904.261.4443
Party Bounce Play – Bounce House
Island Falls – Mini Golf
Pirate Playground – A perfect place for a play date, Pirate Playground is a one-of-a-kind outdoor park in Fernandina Beach. More than a playground, it offers musical, sand and dramatic play stations to enhance learning. Located on Atlantic Ave.
Horseback Riding
Kelly Seahorse Ranch –  Premier beach horseback riding outfit for Amelia Island and greater Jacksonville, and because of the uniqueness of our services, has become a destination attraction across the globe
 Happy Trails Walking Horses – Ride miles of beautiful sun soaked white sandy beaches of historic Amelia Island on the Original Plantation Horse – the Tennessee Walking Horse
Ride the Beaches of Amelia – Private personal horseback riding like you always imagined
On The Water 
Surf Asylum – Offers private surf lessons, group surf lessons, summer camps and more – From beginner to advanced
Kayak Amelia – Take a guided kayaking tour and experience Amelia Island's natural side. Come face to face with heron, egrets and many other species.
Amelia Island Kayak Excursions – A family owned/operated business offering guided kayak tours through local inland waters, the St. Marys River, the Okefenokee Swamp, and theSuwanneeRiver
Scuba Station – Scuba Classes, Equipment Repairs and Rentals and Dive Club
Amelia Boat Club & Rentals – Offers a hassle-free and convenient alternative to boating – variety of boats, gear and accessories to choose from
Up The Creek Xpeditions – The views are magnificent and the access to otherwise unreachable environments and habitats lets you get up close and personal with nature in ways you never imagined. – Guided tours and lessons
Flying Fish Adventures Jet Ski Tours – Specializing in Jet Ski tours on the waters aroundAmeliaIslandandCumberlandIsland, these family-friendly, guided tours are packed full of fun and amazing scenery
KeyNorth LLC – Access to remote environments that most people only see on Google Earth -Georgia's Coast, National Seashore, wildlife refuges, private islands
Back Water Cat Adventure Amelia – The most unique boat tours you will ever go on. The boats are called "Craigcats" and are very safe and easy to drive
Windward Sailing School – Learn to sail – Award winning school – Beautiful beaches, dolphins, sea turtles and manatees are frequently sighted during our courses
On The Water Adventures – Private guided nature tours through the creeks and rivers of Amelia and Cumberland Island
Charters 
Amelia River Cruises – A visit to Amelia Island is incomplete without a tour of our scenic waterways. Amelia River Cruises & Charters provides narrated, historic and wildlife sightseeing tours with views of dolphins, manatees, sea otters, alligators, and views of the wild horses of Cumberland Island National Seashore.
Pipe Dream Charters – Charter fishing with Pipe Dream Charters out ofFernandina Beach,Florida, offers the very best fishing for all north Florida Atlantic species
Amelia Island Charter Fishing, LLC – Fly Fishing Lessons, Fly tying Lessons, Light Tackle Fishing sightseeing And Nature Tours on Amelia Island and Fernandina Beach,Florida. Destination meeting planners and Group Charter Fishing Services
Fishtown Charters – Climb aboard a well-equipped fishing boat for a day ofAmeliaIslandcharter fishing
Angler's Mark – Come experience the peaceful backcountry waters ofAmeliaIslandwith Captain Lawrence Piper as your fishing guide on the Anglers Mark, a comfortable bay boat that has plenty of room and is safe for all ages
Amelia Island Charters – Come enjoy all the charter fishing that Amelia Island, Florida and the surrounding waters have to offer with Capt. Scott.
Amelia Island Charter Boat Association – Whether you are looking for a day of deep sea fishing, backwater fishing or sailing, Amelia Island Charter Boat Association can provide your family or group a day of fun.
AC Charters INC. – Quit wishing, let's go fishing! is the motto at AC Charters
Ye Ole Pirate Fishing Charters – Whether you're looking for a relaxing family adventure or a rod bending, reel screaming, adrenaline pumping, good time, you'll find it on board 'Ye Ole Pirate' Fishing Charters on Amelia Island, Florida
Golf
Fernandina Beach Golf  Club – One of the most popular municipal golf courses in the Southeast
Florida's First Coast of Golf – As home of the World Golf Hall of Fame, THE PLAYERS Championship, PGA TOUR and Champions Tour, Northeast Florida, known as Florida's First Coast, offers some of the world's finest golf courses and resorts.
Golf Club at North Hampton – The Golf Club at North Hampton is carved into the natural surroundings and framed by spring-fed lakes lined with coquina boulders and the wild grass and rolling dunes capture the feel of a Scottish links-style course.
Omni Amelia Island Plantation – Named a "Silver Medal Golf Resort" every year by Golf Magazine
Golf Club of Amelia Island – Designed by PGA-TOUR Veterans Mark McCumber and Gene Littler, this 18-hole course exemplifies the essence of the game of golf.
Amelia River Golf Club – Renowned as one of the best conditioned courses in the area – Smooth TifEagle greens, sculpted around a forest of majestic live oaks, sabal palms, southern pines and wax myrtles make it as beautiful to play as it is challenging.
Other 
Pottery-A-Go-Go – Local artist owned working studio offering "Paint your own Pottery To Go"
Shopping– The Island offers an impressive variety of fun shops, boutiques, and galleries to explore. Amelia Island Spa and Shops is less than 2 miles from our Amelia Island Resort and we're walking distance to the Ritz Carlton where the public can dine, shop and enjoy the lounge. We challenge you to try to find just one favorite!
Weddings– Our Amelia Island Resort is a very romantic place to have your wedding on the beach and many wedding parties choose to stay with us. Make our beautiful Amelia Island Resort the setting for your magical wedding and your family and wedding party's next Amelia Island Vacation.
Dining– Amelia Island offers an amazing number of very impressive and very good restaurants from Seafood to Italian to Ethnic and from somewhat formal to very casual. Several of our favorites are within a five minute drive from our Resort. If you would like to hear about our favorites please do not hesitate to call us in the Reception Center and we will gladly share our experiences.